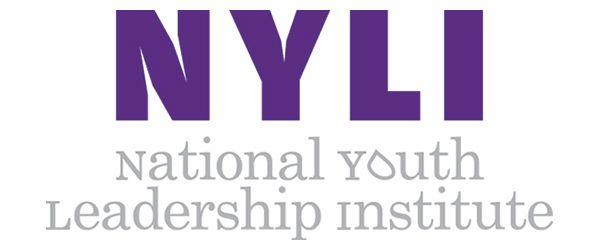 **The 2019 NYLI application process is now closed.**
Program Goal
---
The goal of the National Youth Leadership Institute (NYLI) at the National Hemophilia Foundation (NHF) is to provide young adults (18-24 years old) in the bleeding disorders community with leadership opportunities to encourage personal growth, effect change, and positively influence others.
Program Overview
---
The National Youth Leadership Institute is a three-year program designed to assist young adults from the bleeding disorders community to become well-trained, recognized leaders. In addition, NYLI provides an amazing opportunity for young adults to learn and share experiences of living with a bleeding disorder. NHF provides young adults with the training, support, and opportunities to provide education to the bleeding disorders community.
As of January 2015, the NYLI program has implemented a new three-year curriculum. The program will continue to provide young adults with the same opportunities to become established leaders and speakers in the bleeding disorders community, while also providing them with the tools to implement more direct programs at the local level.
Each year of the program will focus on developing specific skills through a variety of in-person trainings, webinars, and year-round communication. The 1st year of the program is dedicated to developing individual and professional skills, including public speaking, leadership techniques, communication styles, and resumé building. In the 2nd year of the program, NYLI will further develop these skills by selecting one of three areas of focus – or "tracks" – that will shape the remainder of their time in NYLI:
Outreach: Deliver direct, in-person educational programming to NHF chapters and HTCs. 2015 workshops have included Steps for Living workshops ("Do You Bleed Like Me?" and "Off to College") and the Artistically Speaking art workshop.
Advocacy: Learn how to speak with elected officials, help run advocacy and legislative events for chapters, and train young adults to become better advocates. This track was formerly known as the "Future Leaders" program.
Non-Profit Development: Provide young adults with a snapshot of what it takes to run a non-profit organization by serving local NHF chapters in a leadership capacity (e.g. serving on a board, developing a fundraising or awareness campaign, managing a chapter program).
In their 3rd and final year of the program, NYLI members will primarily be out on the ground, delivering in-person workshops and programs for NHF chapters and HTCs at the local level.
Applications will be available starting September 14, with a deadline of October 31. Phone interviews will be scheduled for mid-November. Applicants will be notified of their acceptance by early December. Youth may remain in the program for three years total, but they are required to renew their membership annually by completing a renewal form.
Program Objectives
---
Develop leadership and communication skills
Provide education for the bleeding disorders community
Engage the bleeding disorders community as a representative of NHF
Create and facilitate programs on bleeding disorders education, advocacy, fundraising, and awareness at the local level
Below is a list of the activities members will be expected to take part in. Each year, all NYLI members will attend the NHF Annual Meeting, which includes educational training components, volunteering to engage the greater bleeding disorders community, and speaking opportunities. In addition to the trainings below, NYLI may also be invited to attend additional trainings and meetings throughout the year.
1st Year:
Leadership Training (New York, NY – January 6-9, 2016)
NHF Annual Meeting (Orlando, FL – July 2016)
2nd Year:
Washington Days Training (Washington, D.C.)
Regional Leadership Seminar or Outreach Training
NHF Annual Meeting
Submit a proposal for delivering programs and/or working with NHF chapters in 3rd year
3rd Year:
Washington Days Training (Washington, D.C.)
NHF Annual Meeting
Deliver and/or continue developing programs for NHF chapters
**All expenses (e.g. travel, hotel, meals) for any NYLI event are covered and/or reimbursed by NHF.
For More Information Contact:
---
Grant Hiura, Education Specialist
Phone: 212.328.3735
Email: ghiura@hemophilia.org